PROFESSIONAL TAX PREPARATION FOR INDIVIDUALS AND BUSINESSES IN HOLLYWOOD, FL
Expert tax services to help plan, prepare, and file taxes according to current tax laws
Federal income tax preparation can be a daunting process that can be easy to mistake if you are not up to the current tax laws. Our team of tax professionals have the expertise to provide accurate filing of income tax for individuals and small to midsize businesses.
Whether you are looking to save time or your situation has become too complicated to file on your own, our tax advisors are here to provide expert tax preparation you can only expect from a Certified Public Accountant (CPA).
Having an expert tax accountant help prepare your taxes is valuable for tax benefits, deductions, and credits. By using a CPA, you are ensuring peace of mind with compliance and accuracy for your federal, state, and local tax returns.
Benefits of using our affordable income tax preparation services
When one of our tax accountants prepares your federal tax return, that will:
Eliminate time and frustration associated with preparing your return
Accurately prepare all appropriate forms, figures, and calculations
Ensure that you receive all of the deductions and tax credits to which you are entitled
Electronic tax filing to speed delivery of refunds
Assist you in tracking your federal tax refunds status
Establish direct deposit of your refund
Ensure you send the correct amount to each taxing authority
Access to tax preparer help all year round
Advise tax benefits on future returns
Provide expertise in tax resolution
We use computerized professional tax preparation software to accurately and efficiently prepare returns for various entities from Individuals, C Corporations, S Corporations, Partnerships, Trusts, Estates to Not-for-Profit organizations. H&S Accounting & Tax Services provide qualified and highly rated tax preparation services near Hollywood, Pembroke Pines, Plantation, Miramar, Davie and all the neighborhood cities.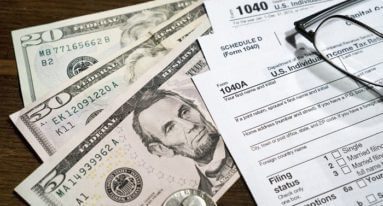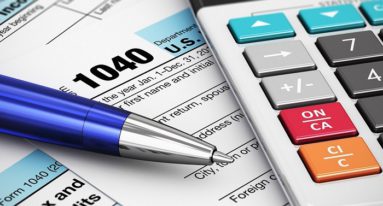 Tax preparation by an expert tax accountant can save you thousands of dollars
We've helped hundreds of clients tackle and optimize their income tax refunds. No matter how complex your finances are, our tax consultants have the expertise to ensure you achieve the best outcome possible.
We offer a deeper level of attention than the large firms or automated tax software. In addition to our affordable rates, our tax office provides a variety of value-added tax services, free of charge:
Tools and tips to organize your tax information
Advice to maximize your deductions
Previous year tax return reviews
Tax planning and strategies for next year
Don't try to save money by preparing your income tax return on your own, the result can range from overpaying taxes to inciting an IRS audit. Worry about price to file taxes? Our tax preparation fees vary based on the complexity of your tax return but our prices are lower than compared to other income tax firms in South Florida. Our personalized service and expertise will have you leaving confident that you have picked the right tax accountant to tackle your tax preparation and filing needs.