Speak to a Real Person when you call Experian
Have you ever needed to call Experian regarding your credit report or to manage a credit freeze but found it to be a frustrating experience? Chances are, you've had to wait on hold for a long time before finally talking to someone. While Experian staff is always professional and helpful, there aren't enough of them to handle the large volume of calls they receive daily.
If you're tired of waiting on hold for hours to speak to someone, then you'll be happy to know that there is a way to reach a live person at Experian without having to wait for a long time. With some preparation and understanding of when to call, it is possible to speak to a live representative without waiting on hold for hours.
Experian representatives are available to take your calls from 9 a.m. to 5 p.m. Monday through Friday in your respective time zone. To ensure you're not wasting your time calling when no one is available, it's essential to call Experian during these hours.
Be Prepared Before You Call
Before you call Experian, you must ensure you have all the information you need to get the help you require. It is a good idea to obtain your free credit report from all three credit bureaus by visiting https://annualcreditreport.com
Here's what you should have handy before you call:
Your Social Security Number
Your Experian Security Freeze PIN Number
A copy of your credit report and any details you would like to discuss on the call.
Any letters or notices that Experian has sent you
How to Speak to a Live Person at Experian?
If you prefer to avoid calling, Experian provides service through its website. On the website you can create an account, manage your credit report, and freezes. By doing this, you'll avoid having to call Experian and wait on hold.
To reach a live person at Experian, follow these steps:
Step 1 – call their telephone number, 1-800-493-1058
Step 2 – Enter your social security number when asked
Step 3 – When prompted, choose option 2 for general questions about your credit
Step 4 – Next, press 1 for questions about your credit report
Step 5 – Then press 1 again for questions about your credit report
Step 6 – Press 1, and the system will redirect you to an Experian representative.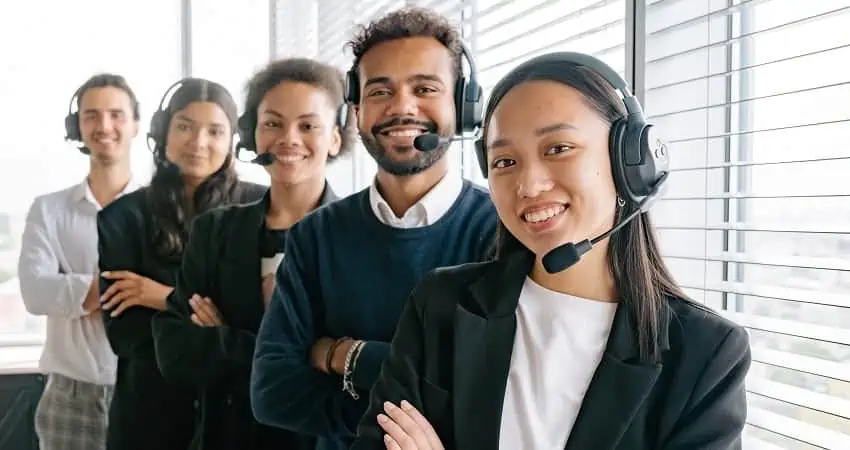 In conclusion, if you've ever had a frustrating experience trying to call Experian, these tips will help you talk to a live person without waiting an unreasonable amount of time. Remember to have all the information that you need before you call, and make sure to call during their business hours to avoid wasting your time. With these tips, you'll be able to reach a real person at Experian and get the help you need promptly.
You might also be interested on learning how to reach a real person when you call the IRS and how to reach a real person at Paypal.
Once you've dialed the number, listen carefully to the prompts until you reach the option to speak to a representative. Another option is to say speak to a representative or customer service when prompted by the automated system. You can also try saying operator or agent to be connected with a live person.
Yes, you can! Simply press "0" when prompted or say "operator" to bypass the automated system and speak to a real person.
Absolutely! Experian's customer service representative is available 7 days a week and ready to assist you. Just call the number provided and you'll be connected to a friendly and knowledgeable representative in no time.