9 States With No Income Tax – Should You Move There?
Are you thinking about relocating to a state that doesn't tax income? There are nine states with no income tax in the U.S. Living where you don't pay income tax could save you a lot each year. But is it smart to move? Keep reading to learn the good and bad of living in a state with no income tax.
Tax liability is a significant cost for most people. So it's tempting to move somewhere that you don't pay it. However, even income tax-free states still get money other ways – often with higher sales, property, and other taxes. Before you move, look at all taxes, not just income tax.
What are the 9 states with no income tax?
In 2023, here are the nine states with no income tax:
Alaska – repealed its personal income tax in 1980

Florida

Nevada

South Dakota

Texas

Washington – levy a state capital gains tax on certain high earners.

Wyoming

New Hampshire

Tennessee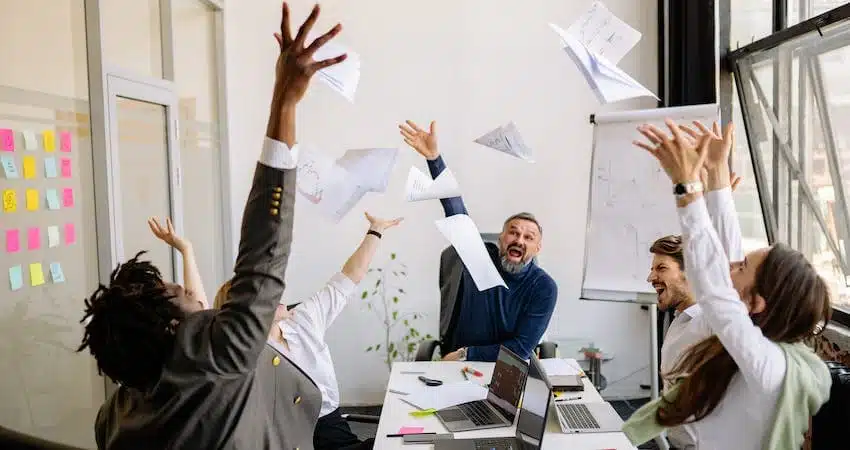 Two other states don't tax earned income but impose tax on investment income:
Nevada taxes dividends and interest over $1,000.

New Hampshire taxes dividends and interest if over $2,400.
This will phase out in the coming years, ultimately leading to both states becoming income tax-free by 2025.
What type of taxes do states without income tax charge instead?
To pay for their expenses, states with no income tax rely more on other taxes such as:
Sales tax – Most states with no income tax have higher sales tax rates. Tennessee has the highest at 9.55%.

Property tax – Some of these states have the highest property taxes in the country. New Hampshire and Texas are in the top 10.

Excise taxes – States often charge more tax on specific goods like gas, alcohol, and cigarettes.

Business income tax – All states with a lack of income tax, except South Dakota, impose corporate income taxes. Rates are from 4% to 9%.
Even without tax liability on income, the overall tax burden may still be high depending on where you live and work.
What are the benefits when you live in a state without state tax?
Here are some of the good things if you relocate to a state with no income tax:
Keep more of the money you earn. For people with high incomes, income tax can be thousands per year.

Avoid the hassle of filing a state income tax return. But you still must file federal tax returns.

Possible tax benefits for retirees. Some states don't tax Social Security benefits and retirement income.

Tax flexibility for business owners. They can choose to have low or no income to reduce taxes.
Of course, the more you earn and spend, the more you save without state income tax.
What are the downsides of moving to states with no state income?
While it sounds great to keep your whole paycheck, also consider these possible problems:
Higher state sales tax to pay. The average combined rate is over 8% and up to 9.55% in Tennessee. Sales tax is charged on most purchases.

Increased property tax. Texas and New Hampshire have some of the highest property tax rates in the country.

Overall higher cost of living. Income tax savings may be offset by paying more for housing, food, utilities, and other expenses.

Retirement income tax. Some states exempt government pensions but still tax 401(k) and IRA money.

Job options in your field. Make sure there are enough jobs before committing to move out of state.
What's the total tax burden income tax-free states?
Having no state income tax seems good. But decide based on something other than income tax. Here are some things to look at if you may move to a no-income-tax state:
Calculate total state and local tax as a percent of income for what you earn.

Compare property tax rates. 

Higher property taxes may offset income tax savings.

Look at the sales tax rate for regular spending like food, clothes, services, etc.

Consider taxes on retirement income and Social Security benefits.

Weigh the tax impact based on your lifestyle – spending, home ownership, retirement status, etc.
Doing a complete analysis will show if moving really lowers your total taxes.
Should you move to a state with no income tax?
Could moving to a state without an income tax save you overall? That depends totally on your finances.
For high-income business owners and investors, the benefit may be most apparent. Even middle-income families could save thousands per year.

Retirees also may gain by moving retirement money and income to no-tax states. However, watch out for taxes on retirement payouts.
Of course, convenience, weather, housing costs, and other things may also influence your decision to move. Just don't think states with no income tax will automatically mean lower total taxes for you.
To know if moving saves money, talk to a tax expert. They can objectively compare all the costs, taxes, and factors to see if a no-income-tax state lowers your total burden. They may also suggest ways to legally reduce taxes even if you don't move.
By carefully comparing everything, you can make an informed choice on whether moving to a no-income-tax state makes financial sense for you. Contact H&S Accounting & Tax Services today for help looking at your best state tax options.