Filing your Annual Report? Beware of these Sneaky Scams
It's that time of year again: annual report season. As a business owner, it's crucial to stay organized and on top of your administrative tasks to keep your business running smoothly. But while you're focused on making sure you don't miss the deadline, don't let sneaky scams catch you off guard.

In this blog post, we'll go over some of the most common annual report scams and how to protect yourself from falling victim. By knowing what to look out for, you can file your annual report with confidence and keep your business safe. Protect your business – read on to learn more about avoiding annual report scams.
How to safely file your annual report?
It's essential to use the official Florida website to file your annual report safely and avoid falling victim to scams. This site has "Consumer Notices" to alert you to potential scams targeting businesses preparing to file annual reports.
Receive an email claiming to be from the Florida Department of State with the subject line "Official 2023 Annual Report Notice for [Name of your corporate entity]". You can be sure it's legitimate. This notice will provide instructions on how to file online at www.sunbiz.org, where you'll find a banner that says Florida Department of State, Division of Corporations.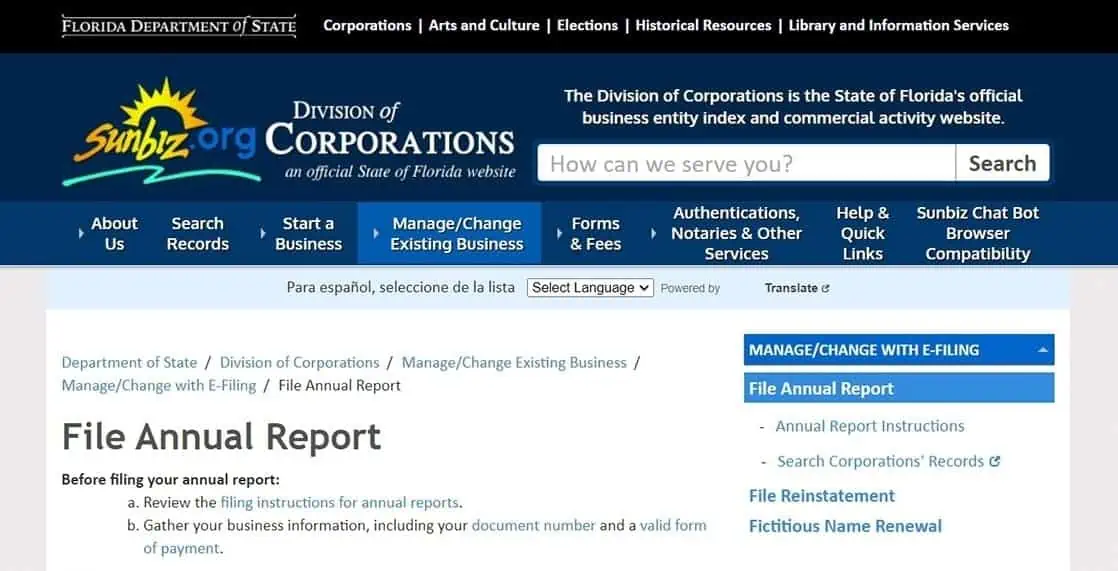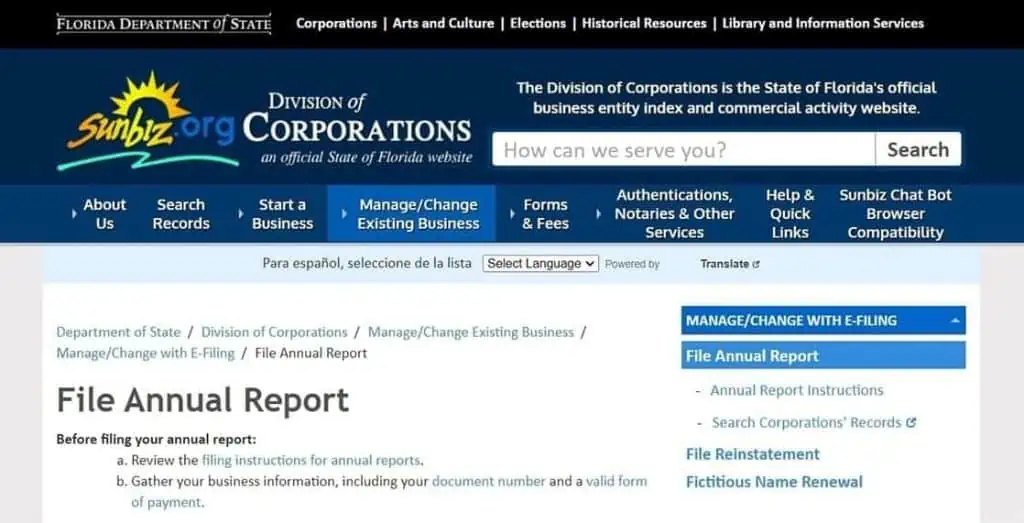 When filing your annual report, you must know the prices you'll need to pay. The costs for the yearly registration of corporate entities in Florida are as follows:
Limited liability company: $138.75

Profit Corporation: $150.00

Non-Profit Corporation: $61.25

Limited Partnership: $500
Common scams to watch out for
Unfortunately, many scams are out there targeting businesses preparing to file annual reports. Here are three common scams to watch out for:
F.C.F.S. (Florida Corporate Filing Services): This company sends mail that looks like official certificates from the State of Florida with a Tallahassee address and requests around $47 for a Certificate of Status. In another scam, they may request $125 for filing corporate minutes. People may think the state requires these documents, but they are not.
Corporate Filing Services Center: This group requests around $68 for a Certificate of Status, which is also not required by the state.
C.F.S. (Certificate Filing Service): This group has extremely impressive and official-looking documents that resemble the quality of a birth certificate. They request around $49 for a Certificate of Status, which is also not required by the state.
How the Government protects businesses
To protect businesses from scams and fraudulent activities, the Department of Agriculture and Consumer Services (D.A.C.S.) has the statutory duty and responsibility to investigate potential cons and fine violators under the new Government Impostor and Deceptive Advertisement Act. For more information about the G.I.D.A.A. and D.A.C.S.'s role in enforcing it, you can refer to section 817.417, F.S., or visit the F.D.A.C.S.'s Division of Consumer Services.
Opportunity to review and update your records
It's excellent to file your annual report yearly to review your L.L.C., corporation, or limited Partnership. You can schedule an appointment with our office to ensure that your corporate documents are correctly prepared and updated. It's crucial to ensure that these documents accurately reflect critical information, such as who the controlling officers are, who the owners are, and how many shares or units each owner holds.
If you're a business owner in Florida, protect your business and ensure you comply by filing your annual report on time. But watch out for scams targeting companies preparing to file their annual report. Use the official Florida website at www.sunbiz.org and be wary of any emails or phone calls requesting sensitive information. Only use reputable, licensed filing services to ensure your annual report is filed correctly.
Suppose you need help figuring out where to start or need help reviewing and updating your corporate records. In that case, H&S Accounting and Tax Services is here to help. Our experienced team of professionals can guide you through the process and ensure that you file your annual report correctly. Don't risk falling victim to scams or incurring penalties – contact us today to get started!