Sunbiz Florida – How it helps Florida businesses operate
The State of Florida is experiencing a surge in migration, with almost 330,000 new residents in 2021 alone. With this influx, the Florida Department of State launched Sunbiz – a centralized service to help entrepreneurs establish and manage businesses. Whether coming for retirement benefits, sandy beaches, or wildlife, these new residents include many seeking to build companies.
Sunbiz removes barriers by providing easy registration and compliance tracking. This transparency encourages economic growth as our population booms through 2025. From long-standing residents to new entrepreneurs, Sunbiz gives business owners one place to take care of necessary filings as they develop ventures across our state. With the sunshine state as popular as ever, this official repository for corporate records and details will prove essential for supporting business.
Sunbiz is simply a website managed by the Florida Department of State. It is a centralized funnel point for all the different business filings, trades, services, registrations, statements, and notary registrations conducted throughout the state. This service primarily gives your business a formal standing by indexing your filings or registrations. It also acts as a central searchable repository of information for other citizens, businesses, and agencies to locate essential data about the different companies and activities around the state. 
If you are someone interested in creating a new business inside Florida, you're going to want to know more about Sunbiz.org. This website is the corporate filing entity where you will need to send you annual reports, informational changes, registrations, forms, and documents. It is also where you will get the majority of your certifications for operating in the state of Florida.
The way you will use the Sunbiz website depends on the business you are conducting. For example, are you looking to register a new LLC? Do you need to update your public records? Are you filing your annual report? You can complete all these activities electronically through the Sunbiz hub.
Some of the services provided by Sunbiz Florida include: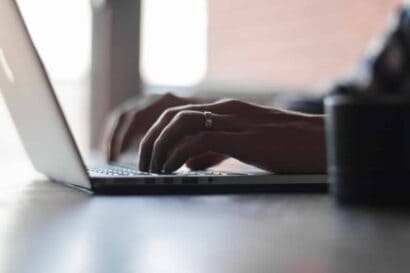 Resources to start a business
E-file Articles of Incorporation for different entities
Non-Profit Filings
File Name Renewals
Withdraw, or Dissolve a Business
Order, or check on certifications
Update your business information
E-File Judgment Liens
Trademark and Service Mark
Remote Online Notary Public
Process Serving
Public Records Requests
Florida Statutes
And more!
From this list alone, you can see that the website offers an extensive array of services to complete your entity operations in Florida. 
The search feature of Sunbiz Florida
The other important function of Sunbiz is to act as a searchable database of companies and their relative information for public consumption. This function protects your company by having everything verified by the state. It helps deter those who would trick, scam, or fraudulently try to act on behalf of or consort with your company and clients. 
Sunbiz is an information resource for law enforcement, citizens, and business entities. You can search the website for public information about different business and their records. It is an excellent tool to prevent duplicate trademark requests or find out if there is a judgment lien on a company you wish to work with in the future.
With nearly 3 million consumer complaints made in 2018, Florida is continually ranked first in the county for fraud and fourth for identity theft. Using Sunbiz to find the "official" record of a business and its operations cuts way down on illegitimate operators trying to take advantage of consumers.
Sunbiz is an excellent solution to all the different information surrounding businesses in Florida. The resources available really help corporations by cutting the costs of going to multiple agencies or contact points for all of the relative information they have to maintain and file. With a valuable online resource like Sunbiz, it only makes sense to check out the website and learn how to leverage its capabilities to improve your new business or corporation.
There are countless forms to file and regulations to follow to maintain your entity status with the state of Florida. Sunbiz is an excellent tool, but there are some pitfalls to avoid. Let our expert team at H&S Accounting & Tax Services guide you through the maze of information and financial dealings involved in operating your successful business. Reach out today and connect with our team to learn more.