Become a DoorDash Driver – Your Ultimate Guide
Are you seeking a flexible avenue to bolster your income on your own terms? Consider the enticing prospect of becoming a DoorDash driver. Within this extensive guide, we aim to escort you through each facet of this journey, encompassing prerequisites, strategies to optimize your earnings, and safety protocols for a smooth ride. Whether you're a committed student, a part-time pro, or just someone looking to boost their cash flow, DoorDash beckons as an appealing avenue to pad your wallet. So, without delay, let's dive into the definitive, step-by-step journey towards becoming a seasoned dasher.
DoorDash Drivers requirements
Before you embark on your DoorDash journey as a delivery driver, it's essential to meet some basic requirements:
Age and Legal Status: To become a DoorDash driver, you must be at least 18 years old and legally eligible to work in your country.

Vehicle and Insurance: You'll need a reliable vehicle (car, scooter, or bicycle) and valid auto insurance. Ensure your insurance covers food delivery, or consider additional coverage.
Smartphone: A smartphone is your primary tool for managing deliveries, so make sure you have one with a data plan.
Background Check: DoorDash conducts a background check to ensure your suitability as a driver. This check looks into your driving history and criminal record.
Sign up to become a DoorDash Driver
What to expect from the application process? Apply to become a DoorDash driver is straightforward:
Step 1: Download the DoorDash Driver App: Go to your app store and download the DoorDash app. It's your hub for managing orders and earnings.

Step 2: Create an Account: Sign up by providing your basic information, including name, email, and phone number (You also need to provide your social security number. Create a strong password for security.
Step 3: Complete the Driver Profile: Fill out your driver profile with accurate details. This helps DoorDash verify your identity and set up your account.
Step 4: Vehicle and Insurance Information: Enter information about your vehicle and insurance. Make sure your vehicle meets DoorDash's requirements.
Step 5: Consent to Background Check: Agree to the background check, which typically takes a few days to complete.
Pro Tip: Provide accurate and up-to-date information during registration to expedite the approval process.
Choosing the right vehicle to deliver for Doordash
Selecting the right vehicle is crucial for your success as a DoorDash driver:
Car: A car is the most common choice, offering versatility for larger orders and longer deliveries.
Scooter: Scooters are efficient for navigating city traffic and parking easily.
Bicycle: Bicycles are eco-friendly and suitable for urban areas with short delivery distances.
Understanding the Dasher Dashboard
The Dasher app dashboard is your control center. Here's how to use it:
Scheduling Shifts: Set your availability in advance by scheduling shifts. This increases your chances of receiving orders during your preferred times.

Accepting Orders: Accept orders based on the estimated earnings, distance, and expected delivery time. Timely acceptances improve your rating.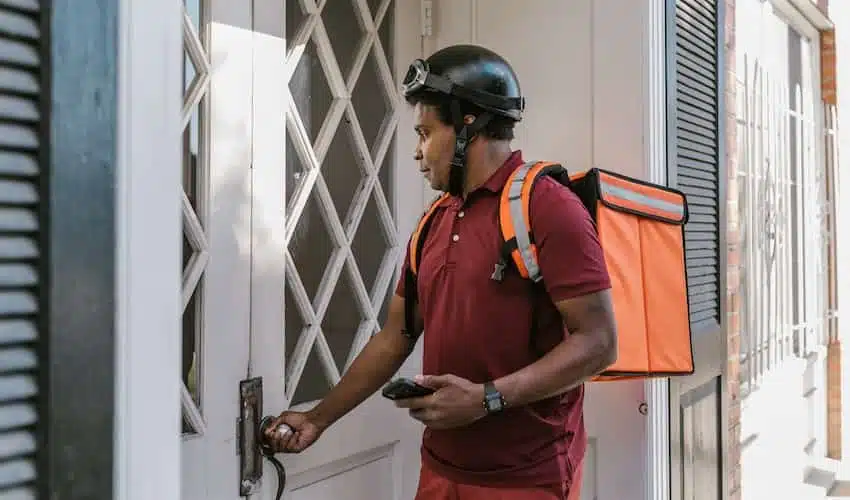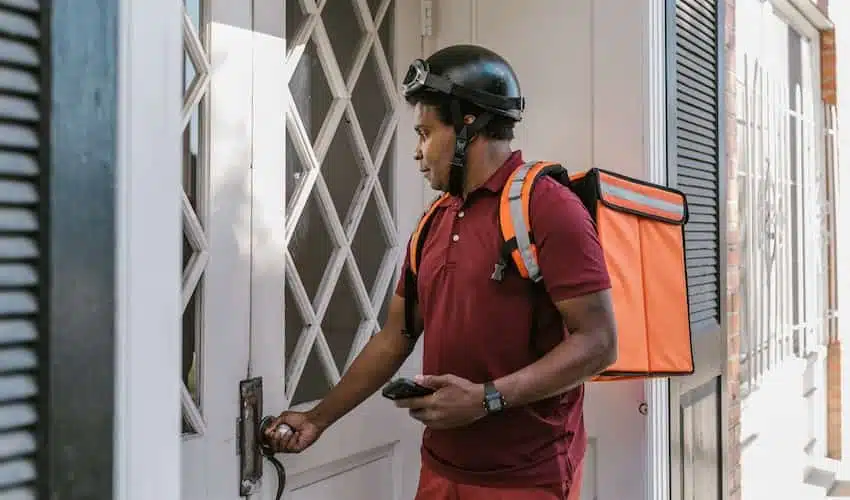 How much dashers can earn with DoorDash?
Your earnings as a DoorDash driver consist of several components:
DoorDash Base Pay: A guaranteed amount for each delivery.
Tips: Customers can tip you through the app, which adds to your earnings.
Bonuses: DoorDash offers incentives like peak pay during busy times or additional pay for challenging deliveries.
Mileage Reimbursement: You may receive additional compensation for longer deliveries.
Pro Tip: Provide excellent service to increase your chances of receiving higher tips and bonuses.
Strategies for Successful DoorDash Driving
To maximize your earnings as a DoorDash driver, consider these strategies:
Peak Hours: Work during peak meal times, such as lunch and dinner, to increase the number of deliveries and customer tips.
Hotspots: Stay in areas with a high concentration of restaurants and potential orders.
Efficient Routing: Plan your deliveries to minimize downtime and maximize efficiency.
Multi-App Usage: Consider working for multiple delivery platforms (Including Uber eats) simultaneously to increase your order flow.
Safety is paramount while driving for DoorDash:
Follow Traffic Laws: Adhere to speed limits, traffic signals, and parking regulations.
Protect Personal Information: Be cautious about sharing personal information with customers.
Secure Deliveries: Keep orders secure during transit to prevent spills or damage.
Customer Interaction: Be polite and respectful when interacting with customers.
Gig economy frequently asked questions
If you encounter issues or have questions, DoorDash provides support:
In-App Support: Use the Dasher app's support feature for quick assistance.
Contact Support: Reach out to DoorDash's support team via phone or email for more complex issues.
The Importance of Ratings and Reviews
Maintaining a high driver rating is vital for your success:
Excellent Service: Provide excellent customer service, ensuring orders are accurate and timely.
Prompt Communication: Address customer concerns promptly and professionally.
Understanding Taxes as a DoorDash Driver
Being a DoorDash driver has tax implications:
Independent Contractor Status: You are considered an independent contractor, responsible for your taxes.
Record-Keeping: Maintain records of mileage, expenses, and income for tax purposes.
Becoming a DoorDash driver offers flexibility, income potential, and the opportunity to be your own boss. Follow this step-by-step guide to kickstart your DoorDash journey with confidence. Whether you're looking for a side hustle or a full-time gig, DoorDash can be a rewarding choice.