Is Venmo safe to use? Your guide to getting started
Transferring money has been cash-only for most of recent history. Whether you were paying someone back for buying coffee or movie tickets, paying a babysitter, or some other service that relies on cash, it was physical cash that you paid.
Now, digital payment services have exploded in popularity that so many people have access to smartphones and the internet. Venmo grew far faster than many other money transfer companies by focusing on their target audience – social millennials.
Here's a guide to explain what it is and how it all works.
Venmo is a digital payment service that is only available on their mobile app. While there are several apps and services out there, its app does it a bit differently by providing a social space for its users in addition to fast money transfers.
While a smartphone is a requirement, it offers instant transfers of money between its users regardless you have funds in your Venmo balance or not.
When you send money to someone (or confirm a request for money), they will receive the money in their account, and you will see a withdrawal from your connected bank account within a day or two.
So, the venmo app is for smartphones and users in the US only, but how does this money transfer do it differently?
When you send money or request money, there is a space below the dollar amount to insert a comment with access to emojis. You can also choose who sees the exchange – you can choose whether the post is public, friends only, or participants only.
If you post it publicly or to friends only, the exchange will appear on the social feed. It will show who was involved, how long ago, and the comment.
Users then have the option of liking or commenting on any of the posts that show on their feed.
How does Venmo make money?
While it takes some time for money to be sent from your Venmo account back to your bank account, you can pay a small fee and have it transferred immediately. It will cost 1.5% of the transfer amount, with a 25-cent minimum. There's no fee if you use the standard "cash-out" transfer to a bank account, but delivery takes one to three business days.
It also allows users to pay with a credit card, but it comes with a fee of 3% of the amount. All other transfers are free, including debit cards, prepaid debit cards, and direct bank account links.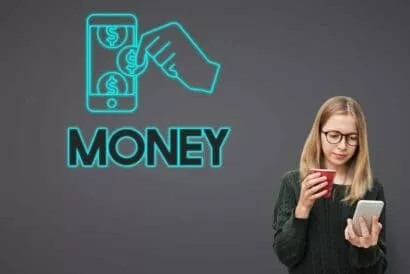 Signing up for Venmo is extremely easy. Here is a quick guide:
Sign up using your email address
Enter a username and password or link your Facebook account
That's it!
Once you create an account, you can link your banking or credit card information in your settings by tapping the three bars in the top right of the app window. You'll want to select "settings" then "payment methods."
Are there any drawbacks to using Venmo?
As with most digital payment services, Venmo has limits.
Users (and their bank) must be in the US, and they need to have a smartphone.
Users will also have a daily and weekly sending limit of $4,999.99
When you first sign up, your sending limit is $299.99 until Venmo verifies your identity.
Though it is a small-scale operation than competitors, Venmo offers no less security than competitors. After all, smartphones are notorious for having lower security than other devices.
The app includes a foundation for PIN, fingerprint, face recognition, and two-factor login requirements for new devices.
Not only that, but Venmo is also a PayPal company, one of the biggest names in digital payments. You can rest easy knowing that the system is being taken care of by some of the best digital security specialists in the world.
Venmo customer service is also relatively reachable by calling or chatting from the mobile app between 10 am and 6 pm ET during the week.